The success of the company is made by people!
The Holding employs more than five thousand employees, each of whom contributes to the development and success of the company.
We create all conditions for professional growth and strive to discover and develop the potential of our employees.
<20
enterprises in the holding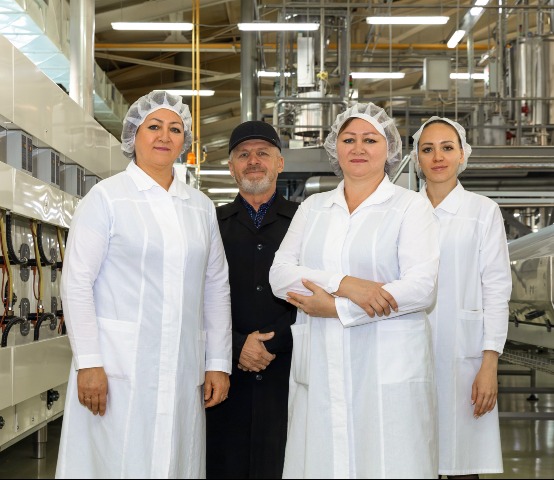 Career growth, training and development
We pay great attention to the career growth of employees and help them to realize their professional skills.
We provide internal training for our employees. We increase the level of skills of specialists and managers. We also support education at the expense of the company for the growth of our specialists.
A career in the Holding is a real opportunity for everyone who has a desire for professional growth!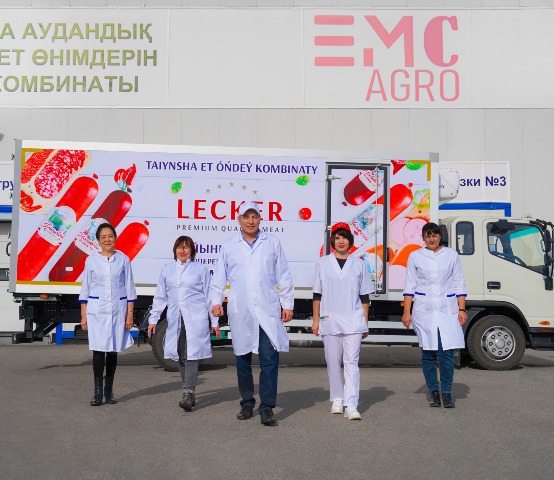 Work at KazFoodProducts
We will be glad to see you in our team!
We are always on the lookout for qualified professionals.
The Holding includes 20 enterprises whose activities are aimed at developing the food and agro-industrial complexes of the country
Success stories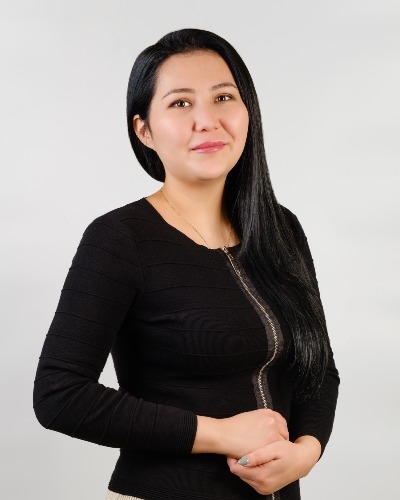 The most important thing is to work hard and be a professional in your field, then the result will not take long
I joined the company in 2021 as a logistician. From the very beginning of my work, I liked the respectful attitude towards me as a specialist. I am very pleased that the company management is open to dialogue and constructive discussions. Although our company is young, it is growing rapidly, and this cannot but rejoice. We are the owners of the rolling stock and increase the technical park day by day.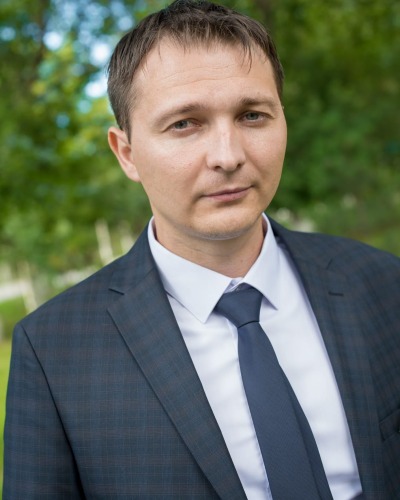 In work, you must like what you are doing, otherwise, nothing will work out
My career began in 2007 after graduating from the institute in Petropavlovsk. My path in the company was interesting and difficult: we restored production and launched new lines. We work with foreign specialists; we keep our finger on the pulse 24/7.
There is career growth in our company, we are loyal to specialists. It is not so important what is written in a diploma or resume - it is important how a person manifests himself in work in production. Having proved himself, his work and contribution will be noted.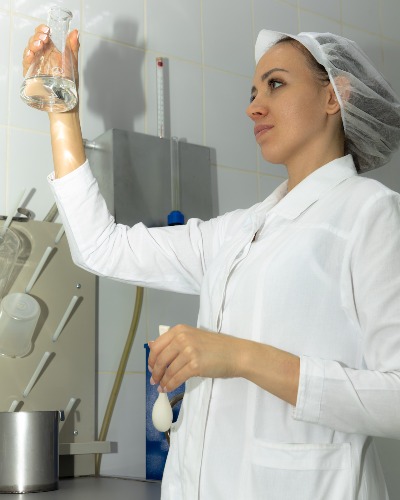 At the end of 2014, I did my internship at the factory and decided to stay and continue my career here
My career at "Bayan Sulu" is gradually growing. I can use my technological education in production. The team spirit at work and the support of my family help me to achieve success и.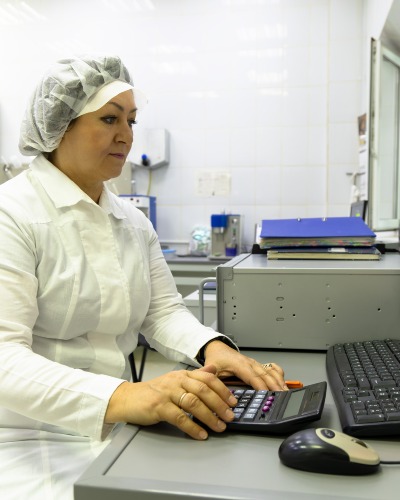 Work should be fun. I like our team: everyone is kind and helpful
I have been working at the factory since 2000. In 2000, I was admitted to the Chocolate Shop for packing, later I worked in the Container Shop, and the Biscuit Shop. In 2008, I was transferred to Biscuit Shop 1 as an assistant foreman. In 2017, I moved to the production department as a production manager. And since 2019 I have been working as a production engineer in the same department.
I like to plan, negotiate, and study the needs of our company. Gain experience and broaden my horizons, benefit our company. Career prospects are not offered by all employers, but here at "Bayan Sulu" LLP this is practiced very often.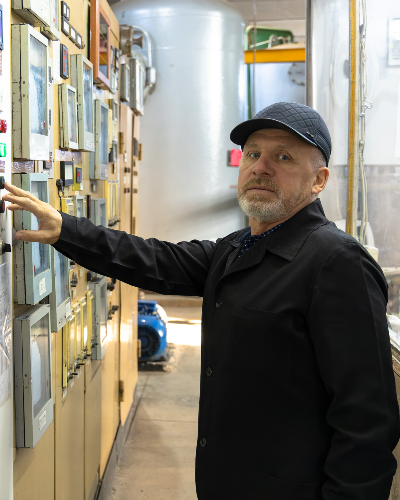 My work is interesting and multifunctional. I like to teach the intricacies of work to newcomers to our company
I started working at "Bayan Sulu" on January 25, 1993. I worked as a loader, then as a truck driver, and foreman, then studied courses to work in the boiler shop. Now I work as a senior machinist in the heating boilers department.
I want to work at the enterprise until retirement. I love fishing, which I do on weekends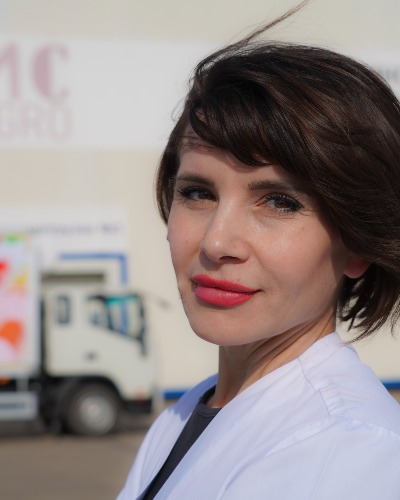 In the morning I go to work with pleasure, and in the evening, on the way home, I think about my work plans for the next day.
My career began in 2008 as a foreman at an old meat processing plant. In 2010, our company expanded its activities. I became the Deputy Director of Production. During this time, I had a career growth from a foreman to a manager of workshops. I have achieved career growth. I am in my place, where I understand everything: this is my job, my place.
There is always something to explore and learn. Despite my age, I am still learning. And as long as I have enough physical strength, I will continue to study.
The plans are to increase production volumes with quality indicators. To make our enterprise No.1 in Kazakhstan.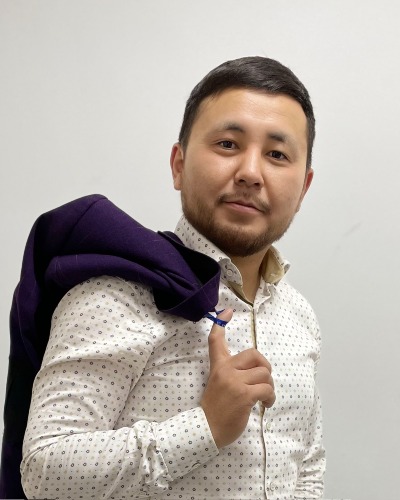 We objectively assess the competence of specialists at work
I have been working at "Tamyz-Invest" LLP since May 2019, since the beginning of the first sowing of the company.
At the start of the company, I was the only supply manager. Gradually, due to the increase in the volume of work, from May 2021, a supply department was organised and three more managers were hired.
The fact that our company is developing the food industry in the region makes us proud and work even harder.
I would like to work further and more for the benefit of the development of the company and personal self-development.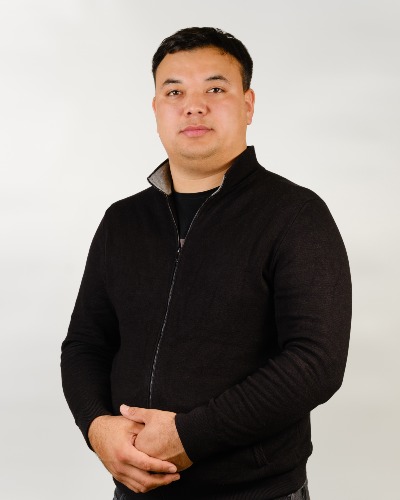 Learn from senior colleagues, be patient and find a common language
I started working at "Koktal-Agro" LLP on February 28, 2018. I got a job just through an advertisement. First of all, in the work, it is important - perseverance and resilience in solving the issues.
The main thing for me is to become a sought-after specialist in my field and become part of the team that generates income and promotion for the business.