AsiaAgroFood JSC is a modern enterprise for the processing of grains of wheat, corn and the production of animal feed.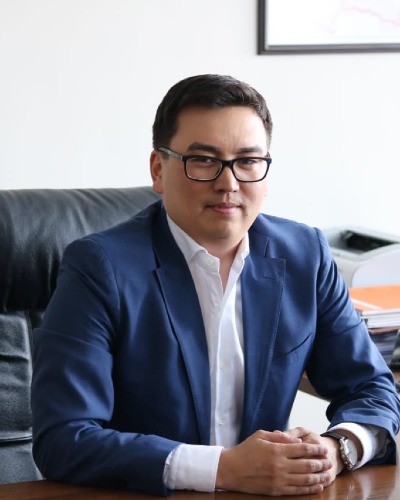 The enterprise includes a starch plant, a flour and feed mill, and an elevator (with a capacity of 15 200 tons of grain).
Production facilities are equipped with the latest, high-performance equipment manufactured in Germany, Switzerland, Italy and the USA.
Own production and technical laboratory provide input quality control of incoming raw materials, control of the technological process of production, quality control of products.
Production capacity.
Modern technology for processing corn for the production of glucose-maltose syrups has been introduced into production at the starch-and-malt plant. The enterprise produces starch syrup of the highest quality with quality indicators in accordance with the requirements of the state standard. The production is completely waste-free and allows the production of a wide range of products: enzymatic molasses, caramel-acid, high sugar and low sugar molasses, as well as gluten, corn germ, and corn shells. The starch plant produces up to 200 tons of glucose-maltose syrups per day, as well as corn germ, feed, and gluten.
AsiaAgroFood JSC is the largest manufacturer and leader in the production of animal feed and feed additives based on its production complex. The company produces feed according to the recipes of leading European, Russian and Kazakh research organizations in full compliance with sanitary, hygienic and veterinary requirements. The volume of compound feed production per day is 600 tons. The feed line includes about 20 items.
The flour mill processes 400 tons of grain per day, producing high-quality flour of the highest, first and second grade. Wheat bran and grain waste are used for the production of feed in the livestock industry. The flour mill operates a flour fortification line, enrichment of flour with vitamin and mineral additives.
Since 2006, the company has implemented and operated a quality management system that meets the requirements of MS ISO 9001:2015, and MS ISO 22000:2018 has been implemented and is operating; feed production operates in accordance with the food safety standard FSSC v.5.1.
The products of AsiaAgroFood JSC are sold not only on the territory of the Republic of Kazakhstan but also exported to Uzbekistan, Tajikistan, Kyrgyzstan, Russia, Turkey, Afghanistan, Turkmenistan and China.